PROGRAM OFFERINGS
Advanced Listening Skills
Basics of Supervision
Behavioral Interviewing
Change Management
Communicating in a Virtual World
Conducting Meetings
Conflict Resolution
Creative Problem-Solving and Decision-Making
Customer Service
Dealing with Stress
Diversity and Cultural Awareness
E-Mail Etiquette
Effective Communication
Effective Discipline
Effective Presentation Skills
Emotional Intelligence (EQ)
Group Facilitation
Leadership/Management Development

Leading a Virtual Team
Mentoring/Coaching
Motivation (Improving Morale and Attitude)
Negotiating Skills
Performance Appraisals
Political Savvy
Preventing Job Burnout
Public Speaking
Recognizing and Rewarding Employees
Resume Preparation
Sales and Sales Management
Self-Directed Work Teams
Team Building
Telephone Courtesy
Time Management
"Train-the-Trainer" Platform Skills/Group Dynamics
Work/Life Balance
I enjoy helping and influencing the future development of people and organizations. I like working with people who have a genuine thirst for life-long learning and knowledge. "Learning is the basis for growth; and growth is the key to living a healthy, positive and successful life."
I provide one-hour, half-day or full-day training seminars/workshops for small or large groups as well as individual counseling and mentoring. I have over thirty years of professional experience in program design and implementation for business and industry (service and manufacturing), including non-profit agencies, church groups and various civic and community-based organizations.
Certified DISC Practioner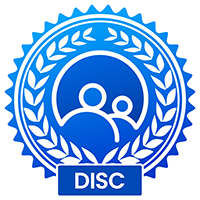 Home | Overview | Programs | Resume | Clients | Mission | F.Y.I.